For more than 30 years, Pizza Factory has prided itself on its sense of community and supporting local business growth. Spreading smiles with every slice, the company strives to bring the hometown pizzeria feel to customers wherever they stop in for a bite. Now, the company is spreading its message of community involvement and great food to even more customers with the announcement of its intent to expand in Jackson, Wyoming.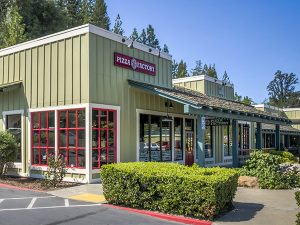 With more than 110 locations in the western U.S., Pizza Factory is now targeting its growth in states including Texas, Colorado, New Mexico, Montana and Wyoming.
The data shows that Jackson is one of the fastest growing towns in Wyoming, averaging a growth rate of 1.02% since 2009. Based on data from the 2016 census, the population count is forecasted to increase by 4.9% in the coming years.
Additionally, Jackson Hole, the valley where the town is located, is a hot spot for tourism. Grand Teton, a national park that encompasses Jackson Hole, saw a total of 3.27 million visitors in 2016, breaking previous records. These numbers spell out an appealing opportunity for entrepreneurs who dream of owning their own business while getting to know their community and visitors on a daily basis.
Mary Jane Riva, the president and CEO of Pizza Factory, says Jackson has exactly what the pizza franchise is looking for.
"The role we play goes well beyond just being the best place in the neighborhood for pizza," said Riva. "We create opportunities for Jackson residents to live and work in their hometown while building a business of their own, plus visitors to the area can get a sense of the community values that Pizza Factory has been espousing since our inception in 1985. We are growing our footprint into neighborhoods big and small where we know our awesome people, product and philanthropic partnerships will be valued and Jackson is a perfect match."
Offering fresh, never-frozen toppings, 100 percent real mozzarella cheese and their signature sauce, Pizza Factory only hand-tosses the best for its customers. Standing by the motto, "We Toss'Em, They're Awesome!" the pizza franchise is not only looking to bring a hometown pizzeria to the awesome people who live in and visit Jackson, but they're also seeking out franchisee inquiries from locals who "have a passion for their hometown" and are interested in operating the Jackson Pizza Factory Location.
Pizza Factory franchisees are passionate entrepreneurs who are dedicated to bringing quality recipes and exceptional service to their towns, fostering a better sense of community.
Click here to learn about franchising opportunities with Pizza Factory in Jackson and beyond as well as how you can bring together your community.