Our Story
From our humble beginnings in 1978 to present day with more than 100 restaurants nationwide, Pizza Factory stays true to its roots. Our philosophy is simple: go into towns to become part of the fabric of the community. These towns have been our lifeblood since we began franchising in 1985, and we've stayed true to our values and product. All of our food – pizza, pasta, salad - is made fresh on site, including our pizza dough, meat sauce and never-frozen toppings.

Our hand-tossed pizzas are simply the best.
With more than 100 locations in operation, the next could be yours!
Community Leaders
Each Pizza Factory franchisee plays an important role in his or her own neighborhood as a community leader. From sponsoring sports leagues and school nights to donating pizzas and fundraising events, Pizza Factory franchisees are truly awesome – donating a helping hand to those who need it.
Does this sound like you?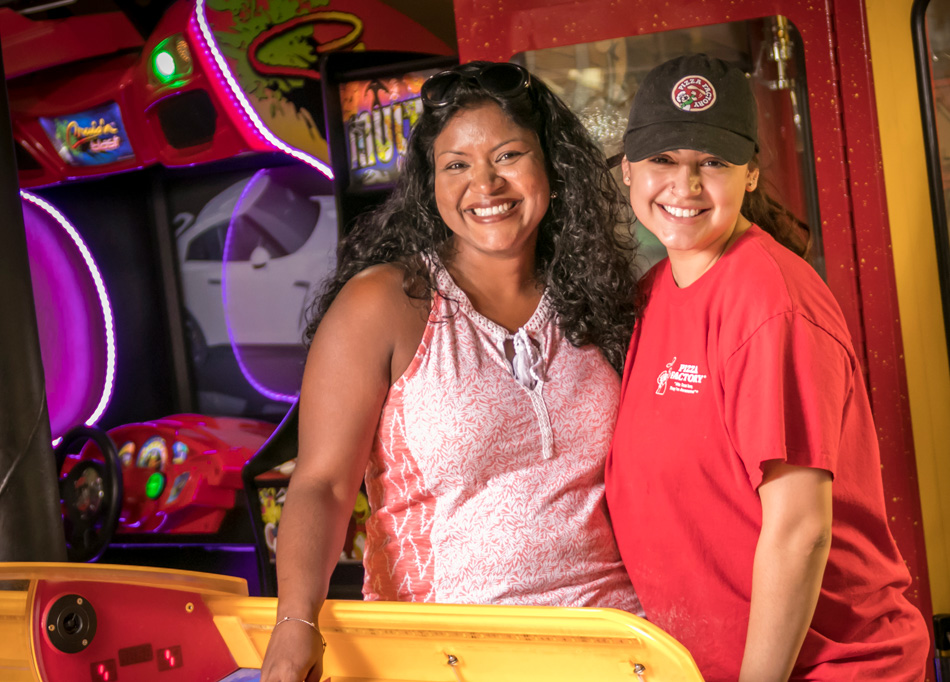 Key Differentiators
What sets Pizza Factory apart?
What sets Pizza Factory apart?
Our commitment to the communities we serve at every level.
No-Bully Zone
Our No-Bully Zone program that aims to put an end to bullying.
Our bubbly, cheesy pies...
....each one made with the freshest ingredients available.
All these delicious ingredients make for one awesome recipe – Pizza Factory.
Happy Franchise
"I grew up in the Pizza Factory business, and I'm so grateful to be able to add to this legacy that my family has built. I'm can spend more time with my own family and see the direct results of my hard work."
– Dylan Ray, franchisee
Create a family legacy and serve a product you're proud of.
Live the American dream right in your community. Pizza Factory was named "Best of the Best" by the Franchise Business Review (FBR) by overall franchisee satisfaction, which puts Pizza Factory in an elite group of the best franchise companies around the country. Want to find out what all the buzz is about?