Financial Requirements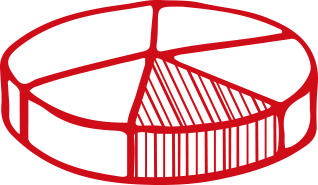 The typical Pizza Factory franchisee needs a minimum of $90,000 liquid and $250,000 net worth to qualify for financing. If you don't meet these criteria, don't give up! Check out Different Paths to Ownership for more options. We work with several lending groups and more than 15 different programs including SBA and Retirement Account Rollover.
Traits of a Successful Franchisee
A successful Pizza Factory franchisee wants to be their own boss with the support of our team and in collaboration with our network of owners. They want to serve awesome food – not just any food – but food that makes people say WOW. Our franchisees care about their communities and want to make them better places to live, work and go to school. Pizza Factory franchisees are hardworking with a can-do attitude.
Ultimately, they just want to do something they're passionate about!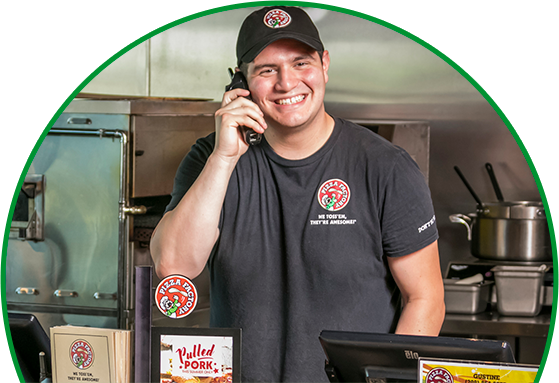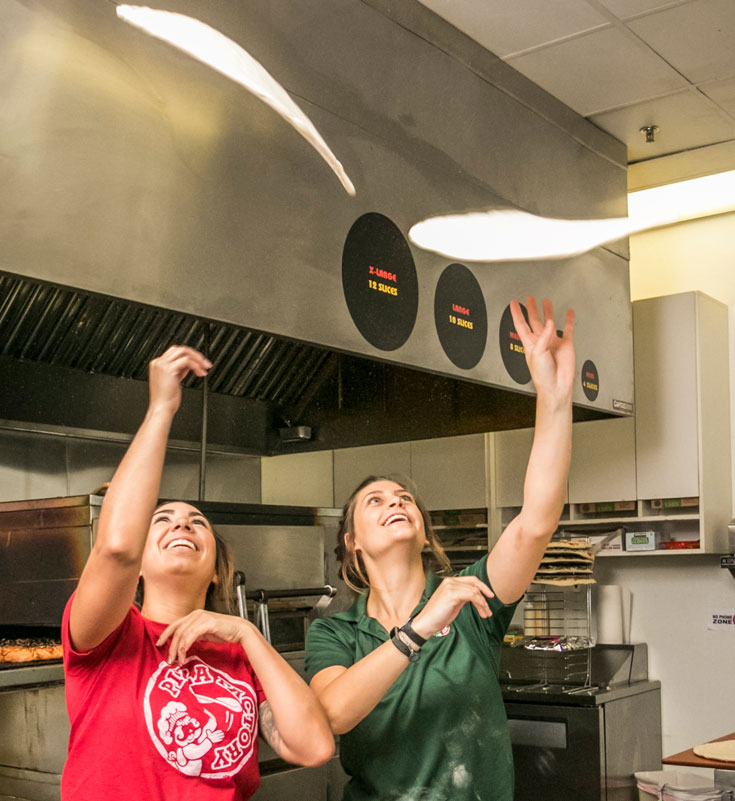 Different Paths to Ownership
If you meet our financial criteria, you might be eligible to open a brand-new Pizza Factory location. Have some capital and flexible on location? You can buy an existing Pizza Factory location. Have you talked with family and friends? Maybe someone you know is looking to invest in a business and needs the right opportunity to come their way. No cash but you're determined to make this happen? Work for a Pizza Factory, many of our owners started out tossin' dough and ended up owning their own location.
Training
Whether you're a pizza pro or have never worked in a restaurant, our training program will teach you all of the ins and outs that have made Pizza Factory awesome since 1985.
Bring your passion, your drive, and your love of great pizza and we'll teach you how to make awesome food firsthand in our training store.
Flexible Build Options
Traditional Dine-In / Party Model: Our Pizza Factory dine-in restaurant is great in small and suburban communities and includes a large dining room, an arcade area for the kids, banquet rooms for parties and social gatherings and big screen TVs throughout. Our traditional dine-in party model serves pizza, pasta, wings, sandwiches, and salads and typically includes a salad bar and lunch buffet. We also serve a selection of wines and local craft beers. In addition, this model includes delivery and carry-out revenue. It usually varies in size from 2,500-4,000 square feet square feet.
Traditional dine-in model: A smaller take on our party model, with the omission of our party room and arcade spaces, this model allows for a more casual dining feel. This model still offers the big screen TV's, selection of wines and local craft beers and includes delivery and carry-out revenue. It usually varies in size from 1,500-2,500 square feet square feet.
Express – Delivery/carry-out model: Perfect for a variety of markets, this streamlined operation is optimized for delivery and carry-out revenue. The Express offers limited to no seating and the option of a reduced menu. The typical square footage is 1,000-1,500 square feet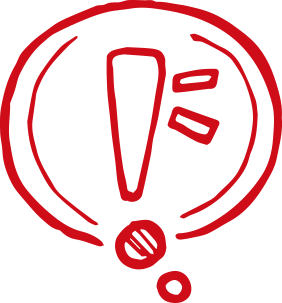 Costs
Pizza Factory is continually working to make sure the opening and ongoing operations of your location are efficient and cost-effective. Did you know that Pizza Factory's initial investment is lower than our competitors?
The total investment necessary to begin operation of a Pizza Factory franchise ranges from $308,000 – $552,000.  Costs can vary depending on the size of the concept and other variables. Opportunities for single or multi-unit development are available.
More Happy Franchisees
"One of the most amazing benefits of owning a Pizza Factory is my availability to be with my children. My daughters are 11 and 13 years old and are very busy with school, sports, 4H, and other activities. I cannot miss these once in a lifetime moments that I'm able to share with them. Days, nights, and weekends, I can schedule my time around attending important events with my family."
– Troy Van Velson, Corcoran Pizza Factory
Watch The Video