Lights, camera, action! We've hinted at the launch of our new Express model, now get ready to see it in action.
With a smaller, more compact footprint, our Express model capitalizes on the thriving off-premise dining options. As 83 percent of customers ordered delivery food as much or more than they did last year, according to a recent DoorDash report, our Express model creates an additional hub for delivery orders to be fulfilled, along with flexibility and scalability with our brand.
Take a peek at our first Pizza Factory Express franchise now open in Fate, Texas: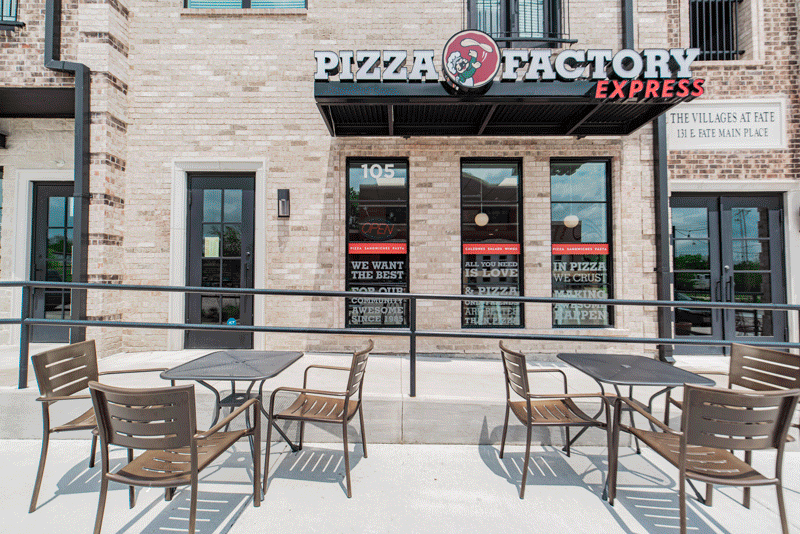 Starting at 1,000 sq. ft., the small footprint allows Pizza Factory to grow into new, untapped markets while eliminating many of the operating costs and furniture, fixtures and equipment (FF&E) expenses associated with larger restaurant prototypes. With no dining room, we're simplifying operations and bringing our friendly staff and fresh products to the forefront.
Likewise, the format requires fewer employees to run the show, ultimately saving on labor costs, but allowing a hyper-effective team to serve at-home and on-the-go guests who traditionally have higher ticket averages.
With innovation at our core, we're always striving for new ways to elevate our iconic West Coast brand to be the best pizza franchise on the market. The Express, combined with our Pizza Factory Loyalty App, powered by Punchh, enhances the customer experience benefitting our franchise owners bottom line. Our app now serves over 160,000 users and generated $5 million in sales, a 25% increase from last year.
The Fate Pizza Factory Express location was an Awesome way for us to introduce our concept to Texas. With just reaching the milestone of eight months in operation, the Fate location has become a staple in its community and built a loyal fanbase, paving the way for further development in the state.
Ready to add the Express to your community? Learn more about franchising opportunities.